Smart Energy Meters & Monitors Demonstration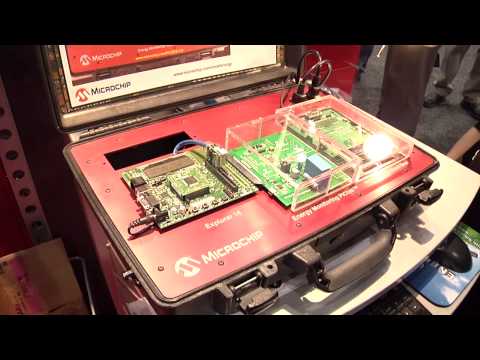 Microchip's Smart Energy Solutions encompass Energy Measuring and Metering, Energy Conversion, Displays, Human Interface, Motor Control, Battery Friendly, Wired and Wireless Connectivity. Microchip Provides Smart Energy specific technologies to help you get your design to market faster while also enabling key technologies simultaneously, and reducing the overall power consumption.
For more information, please visit: http://www.microchip.com/smartenergy
Contact Information
Microchip Technology Inc.
2355 W. Chandler Blvd.
Chandler, AZ, 85224
USA
tele: 480.792.7200
toll-free: 888.MCU.MCHP
fax: 480.792.7277
here2help@microchip.com
www.microchip.com